Navigator Gas Shipmanagement Ltd gains ISO 9001:2015 certification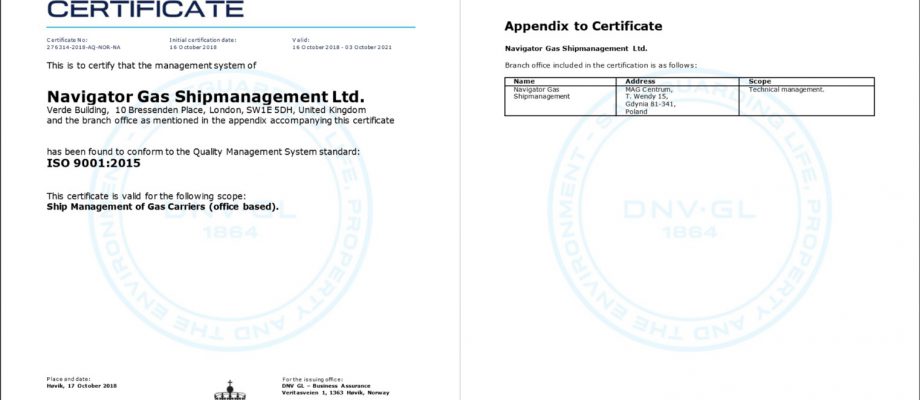 Press release
We are delighted to announce that Navigator Gas Shipmanagement Ltd., the ship management branch of Navigator Gas, has been certified ISO 9001:2015 (Quality Management) for its corporate offices.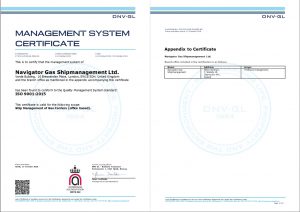 The ISO 9001:2015 certification is a further step in the commitment of the Company to provide our customers with the best solutions for their transportation needs and how we strive to continually improve our services.
Navigator Gas Shipmanagement Ltd. was certified ISO 9001:2015 standard by DNV GL.