Navigator Holdings Ltd. Announces Innovative Gender Diversity Linked Loan Facility Agreement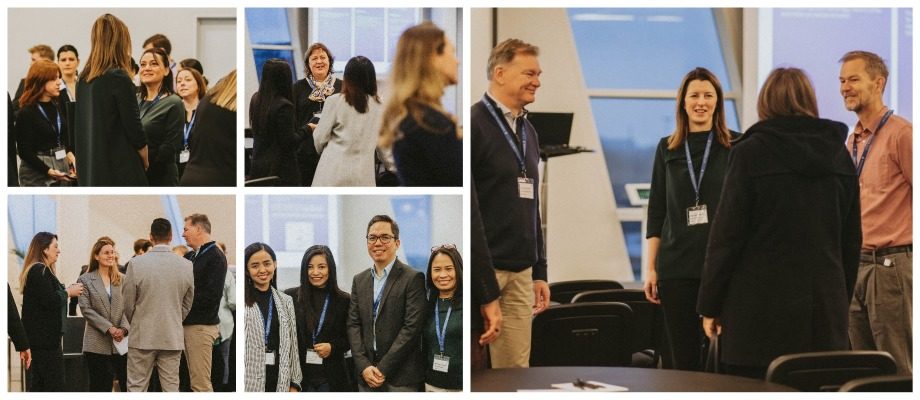 24 April, 2023 – Navigator Holdings Ltd. ("Navigator" or "Company") (NYSE: NVGS), the owner and operator of the world's largest fleet of handysize liquefied gas carriers, is pleased to announce that on March 20, 2023, Navigator Gas L.L.C. (the "Borrower") entered into a secured term loan facility (the "Facility Agreement") with among others, Nordea Bank Abp, ABN AMRO Bank N.V., and BNP Paribas S.A., pursuant to which such lenders made available up to $200.0 million, subject to the terms and conditions set out in the Facility Agreement. ABN AMRO Bank N.V. is sustainability coordinator under the Facility Agreement.
The $200 million loan was fully drawn down on March 28, 2023,  to repay two of the Company's bank loan facilities which were due to mature later in 2023, as well as providing an additional $65.4 million for general corporate purposes. The Facility Agreement contains certain conditions, covenants and events of default.
The Facility Agreement includes a sustainability-linked margin adjustment with two key performance indicators ("KPIs"). One KPI is linked to fleet environmental criteria and the second is linked to percentage targets for women in leadership roles at Navigator each year, with an initial target of 22% by the end of 2023, increasing year by year to a final target of 35% of women in leadership roles by 2028.
Mads Peter Zacho, Chief Executive Officer of Navigator, said:
"We are committed to improving gender diversity across the business in a sector that has traditionally been male dominated. As far as we are aware, this Facility Agreement linked to gender diversity is one of the first of its kind in the sector, and we are enthusiastic about achieving our targets supporting wider change in the industry."
About Navigator Gas
Navigator Holdings Ltd. is the owner and operator of the world's largest fleet of handysize liquefied gas carriers and a global leader in the seaborne transportation services of petrochemical gases, such as ethylene and ethane, liquefied petroleum gas ("LPG") and ammonia and owns a 50% share, through a joint venture, in an ethylene export marine terminal at Morgan's Point, Texas on the Houston Ship Channel, USA. Navigator's fleet now consists of 56 semi- or fully-refrigerated liquefied gas carriers, 25 of which are ethylene and ethane capable.  The Company plays a vital role in the liquefied gas supply chain for energy companies, industrial consumers and commodity traders, with its sophisticated vessels providing an efficient and reliable 'floating pipeline' between the parties, connecting the world today, creating a sustainable tomorrow.
Navigator's common stock trades on the New York Stock Exchange under the symbol "NVGS".
Navigator Gas
Attention:         Investor Relations investorrelations@navigatorgas.com  and randy.giveans@navigatorgas.com
Address:         333 Clay Street, Suite 2400, Houston, Texas, U.S.A. 77002
Tel:                  +1 713 373 6197 and +44 (0)20 7340 4850
Investor Relations / Media Advisors
Nicolas Bornozis / Paul Lampoutis
Capital Link – New York
Tel: +1-212-661-7566
Email:   navigatorgas@capitallink.com
Forward Looking Statements
This press release contains certain "forward-looking" statements (as defined by the Securities and Exchange Commission) concerning plans and objectives of management for future operations or economic performance, or assumptions related thereto, including statements concerning the Company's KPIs under the Facility Agreement and its performance with respect to those KPIs and the benefits to Navigator and its shareholders. In addition, we and our representatives may from time to time make other oral or written statements that are also forward-looking statements. In some cases, you can identify the forward-looking statements by the use of words such as "may," "could," "should," "would," "expect," "plan," "anticipate," "intend," "forecast," "believe," "estimate," "predict," "propose," "potential," "continue," "scheduled," or the negative of these terms or other comparable terminology. These forward-looking statements involve many risks and uncertainties that could cause actual results to differ materially from those expressed or implied by such statements. These risks and uncertainties include but are not limited to those set forth in the periodic reports Navigator files with the Securities and Exchange Commission.
All forward-looking statements included in this press release are made only as of the date of this press release. New factors emerge from time to time, and it is not possible for us to predict all of these factors. Further, we cannot assess the impact of each such factor on our business or the extent to which any factor, or combination of factors, may cause actual results to be materially different from those contained in any forward-looking statement. We expressly disclaim any obligation to update or revise any forward-looking statements, whether because of future events, new information, a change in our views or expectations, or otherwise. We make no prediction or statement about the performance of our common stock.